Or what I learned from 2,440 practice TEAS tests.
Recently, I dove into Prenursing Smarter test scores because I wanted to see if my TEAS practice tests were worth it.
Did students get actual results?
What are the hard numbers that this program works?
And you know what? I was nervous.
I have lots of anecdotal evidence about student test results, so I knew the program got great results for students. Past students are already in nursing school.
Plus, I already had data from my Quizlet study sets. All the reviews are unbiased, and feedback there has been fantastic.
But cold, hard number evidence from TEAS practice tests… I didn't have that.
So I went out to get it. Eek!
I pulled almost 2,500 test scores from Prenursing Smarter students from roughly July 2017 through Dec. 2019.
Then, I averaged quiz and test scores from starting lessons and ending lessons.
Importantly, I didn't select students based on how long they were in the program or which lessons they completed. I just looked at scores from pretty much the broadest possible range.

Here's what I learned.
Result #1: These TEAS practice tests are worth it because they show really awesome score improvements!
Yay!
The average student begins the program scoring an average of 59% across all four TEAS sections.
When they finish the program, they have an average overall score of 74%.
That's a 15 point increase and an overall 25% score improvement
Hell yeah.
You all are rocking some specific areas, too.

The best score improvement is with Anatomy and Physiology questions, the largest single topic on the TEAS.
Average Anatomy & Physiology Score at Start: 51%
Average Anatomy & Physiology Score at Exit Score: 79%
In other words, the average Anatomy and Physiology score increased by 28 points!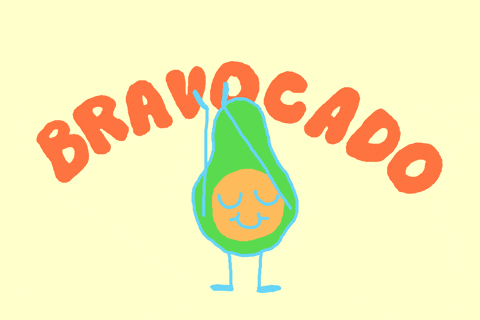 That's a 55% increase in average scores.
The practice tests showed great score results in the English Language section too.
Average English Language Score at Start: 56%
Average English Language Score at Exit: 75%
That's a 34% score increase for English Language questions!
Every section of the TEAS saw awesome improvements.
If you want more details, check out the table here.
Result #2: You all love answer explanations

In the program, I offer two versions of the TEAS practice exams. One version gives you detailed answer explanations as you go.
The second version doesn't give you answer explanations–just a score. It's great if you want to pretend to take the TEAS.
The TEAS practice test with answer explanations had hundreds of more students taking them.
About 3x as many people took the tests with answer explanations than they did the tests without answer explanations.

Noted, folks. Answer explanations are the way to go.
They help make TEAS practice tests worth it for sure. Students like using them, and they get results.
Result#3: Math is the toughest area

On average, the typical student sees a 17% point increase in their math score as they work through the program. Those are great results!
But, this is also the poorest performing area of my entire program. (Just keeping it real over here.)
Why might this be? For one, math anxiety is real. Plus, it might be harder to force yourself to study math. Like, I can't make you study when you enroll. When I taught in person, this was the least favorite area, even less than chemistry.
But! You all are still getting results. An average 17% percent score increase is amazing. To me, that makes these TEAS practice tests worth it.
I'll be looking at developing some more math material as we move forward. These improvements will take time, but they are on the agenda.

Here are some avenues I'm considering:

More math practice questions with answer explanations. As I discovered in #2, you all love math answer explanations. The program already includes videos where I solve math problems.
I'll likely create more short, quick math quizzes. So even though it's hard to study, you'll get material you can work with 20 to 30 minutes at a time. Easy peasy.
Result #4: Even better data is coming

I'm really happy with the data gathered so far. It's super exciting, and I'm happy to share it.

In Dec. 2019, I started testing a new, well, test. This new exam system will be in development through early 2020 before I decide what to do next.
This new testing center will help you study smarter. The new testing center is great because it…
Is timed to match the actual TEAS.
Gives you a score report based on your individual results.
Draws from a randomized question bank.
Matches the question breakdown of the TEAS.
This new exam gives you a timed, randomized assessment and score report. You'll be able to experience the exact timing of the TEAS and you'll get a score report identifying where you specifically need to focus.
This is also better experimental design for test data and score results. It will pinpoint performance in specific TEAS subject areas.

Currently, all enrolled students have early access to this new testing center (as of December 2019). If you want on the wait list, you can sign up here.
Result #5: You all rock

Finally, you all are awesome. You work hard.
It was so touching to see all the data come in and know that each data point representing someone putting in the work to reach their dreams.

I don't take that for granted one bit.

You took a chance on a random online program. You committed to hours of studying, learning, and trying to improve yourself.

I'm SO proud of you!

Thank you so much for being here. Your goals are important. Keep going.
Kate is a CRLA certified tutor and test prep expert. She founded Prenursing Smarter in 2017. Kate lives in sunny Southern California and is an enrolled member of the Cheyenne River Sioux Tribe (Mnikȟówožu Lakȟóta). Prenursing Smarter is an inclusive business and actively seeks opportunities to collaborate with and support diverse voices.